One month and one day ago, I wrote a
blog post on beginnings
. I did this because I had attended an extremely brilliant workshop on beginnings, run by the fabulous Anita Shreve, and learned so much my brain was going to explode a little. Plus, beginnings are an important part of your book. Some would even say the most important part. They hook the reader (and before that, the agent, and somewhere in between, the editor), and set the tone of the novel.
But more than once I've heard agents express their disappointment over full manuscripts they've received that just didn't live up to the shine and promise of the first few sample chapters. That's probably because most writers get it drilled into their heads how important the beginning is that they often neglect, or at least don't criticize as harshly, the middle and the end. But the truth is, although the beginning is what hooks a reader, the middle is what keeps them going, and the end is what makes them beg you to write another book.
There are several ways to end a novel:
1. The happy ending.
We're all familiar with the happy ending. Everything gets wrapped up in a neat little bow, the evil-doer is vanquished, the lovers OMGTOTALLYMAKEOUT, and all is well. Most fairy tales, unless they're German and/or the Brothers Grimm, have a happy ending. The problem with the happy ending is that it's not always totally true to life. In real life, everything isn't perfect all the time. Sometimes the bad guy wins. Sometimes the lovers don't work out. The good thing about the happy ending is that it will probably make most of your readers pretty happy, as well.
2. Everybody dies.
I don't necessarily mean this literally. What I mean by "everybody dies" is basically the opposite of "happily ever after." Your main character does not successfully complete their goal. The villain gets away with the diamonds. The girlfriend cheats on her boyfriend. A black hole envelops the world. And then you have to put your dog down. It's a tragedy, in other words, and when done well it can be a perfect ending (just ask Shakespeare). The problem, of course, with this type of ending is that a lot of readers don't like them, especially in contemporary YA, so you're going to piss some readers off. I also tend to think that they aren't realistic, for all the same reasons I think happy endings aren't realistic.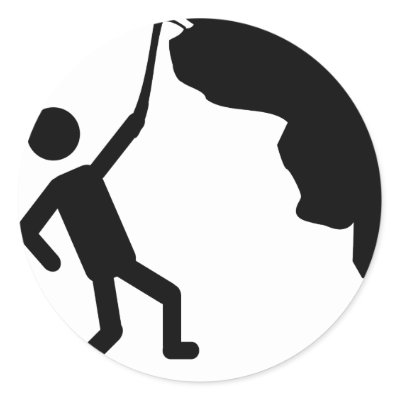 3. The cliffhanger.
This is an ending you'll often see in a series, particularly from established authors, or in the middle of a trilogy or longer series. (Think
Catching Fire
) You typically don't see cliffhangers at the end of the first book from a debut author. Why? Because even though the author might know that the book will go on to be a well-loved seven book series, and will in fact be one of the biggest literary phenomenons of our time, the publisher doesn't know that. They want to make sure that you write a book that leaves room for a sequel, but also could stand alone in the event that the book isn't successful enough to warrant follow-ups. After all, they don't want to annoy the few fans you did manage to snag. Remember to keep this in mind as you write: if you have a series planned, the first book needs to be able to stand on its own.
4. The ambiguous ending.
This is the kind of ending were you leave it up to the reader to figure out what happens next. The most recent book I read with this kind of ending was
The Killing Circle
by Andrew Pyper. In that book, it was done well, and I loved it. In general, though, these endings are very hard to pull off. They take a sophisticated, coy writing style. They also can infuriate some readers, and you should prepare to be asked, for the rest of your life, "So did Jack really get away with the diamonds? Or did Mona push him off the cliff after all? I HAVE TO KNOW!!!!!"
5. The happy median.
It should come as no surprise that this is my favorite kind of ending. In this ending, some loose endings are tied up, while some are left dangling for the reader to speculate on. The hero wins some battles, but faces tragedy as well. I like this ending because it is the most realistic. Life itself is a balance of good and evil, happy events and sad, and I think that novels should reflect life. So my current project has a happy median ending. However, this is a planned series, so if this WIP gets picked up, hopefully the next book will end in a cliffhanger...
What kind of ending do you like to read? And, if you're a writer, what kind of ending does your book have (if you want to share)?
If you think there are more ending categories (I know this isn't a comprehensive list, but I think I got all the basics), please share them in the comments!